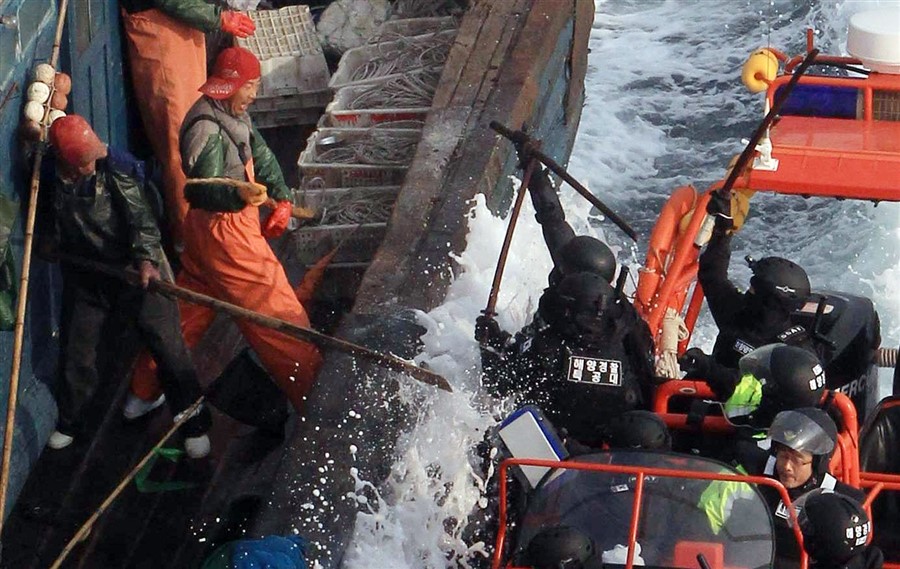 Why We Need to End Illegal Fishing and What We Are Doing About It
Last week, we testified at the final public meeting for the Presidential Taskforce on Combating Illegal, Unreported, and Unregulated (IUU) Fishing and Seafood Fraud.  The issue in question – "pirate fishing" – has been highlighted recently in international news, understandable given that it accounts for $10-$23 billion dollars in traded seafood each year.  In the U.S., IUU seafood means $1.8 billion in lost sales for American fishermen. If this illegal seafood was eventually replaced with domestic product, fishing communities around the U.S. might regain up to 31,000 jobs according to our calculations.
To compound the problem, illegal fishing has also been linked to food scarcities in developing countries, environmental degradation of our oceans, political instability, slave labor and the movement of illicit cargo, including drugs and weapons.
It was heartening to see a full panel of high-level representatives from top agencies such as NOAA, Department of State and USAID, among others. In front of a well-attended hearing, Marine Conservation Institute gave its recommendations to the taskforce on how to end an illegal practice which hurts honest American fishermen and coastal communities. Our comments focused on the need to pass straightforward, bipartisan and cost-effective legislation to streamline enforcement on the high seas and at our ports.
As Lindsay Jennings, our current policy fellow specializing in pirate fishing, stated:
"Illegal fishers and their illegal cargo are still reaping significant profits. We need to deny their illegal seafood from entering the American market, and stop illegal fishing from 'paying off.' American fishermen who have sacrificed their businesses and livelihoods to abide by the rules and catch limits set forth by the MSA should not be punished by having illegal catches compete with their domestically-caught products. Let's level the playing field."
Around twenty other groups offered comments to the taskforce, including representatives of the fishing industry, trade association groups and other nonprofit organizations.  We were especially impressed by the thoughts offered by Alaska's crab fishery members, who highlighted the damage caused by illegal fishing in the Russian side of the Bering Sea.
Too often, illegal fishing happens in the very places we are trying to shelter in marine protected areas.  It happens often enough that these areas are sometimes labeled marine "poaching" areas. Initiatives such as our Global Ocean Refuge System highlight the importance of enforcement and monitoring in the management of protected areas.
Following the public meeting, we submitted extensive written comments and recommendations to address the pirate fishing problem. We will continue our work to secure effective legislation to combat illegal fishing while we wait for the taskforce's final recommendations to President Obama.