The Big Blue Blog: The Plight of the Hawaiian Monk Seal
The warm waters of the Hawaiian Islands are home to one of the planet's most spectacular displays of marine life. From spinner dolphins to manta rays, humpback whales to green sea turtles, the islands are important habitat for rare and threatened species that have called this part of the world "home" for millions of years. But without action there could be one less inhabitant as one of the world's most endangered seals, found nowhere else on Earth, grasps at survival: this is a blog about the plight of the Hawaiian monk seal.
While the Hawaiian Islands were once one of the most remote places on Earth, human activities have negatively impacted many of the 7,000 plus marine species that inhabit these waters. The Hawaiian monk seal, found only in the Hawaiian archipelago, has experienced at least 60 consecutive years of decline, with only an estimated 900 to 1,100 individuals remaining. The devastating drop in the monk seal population is due to many factors including market hunting in the 19th century, human alteration of the ecosystem, entanglement in marine debris, loss of habitat, reduction in food due to over fishing, and disturbance by humans.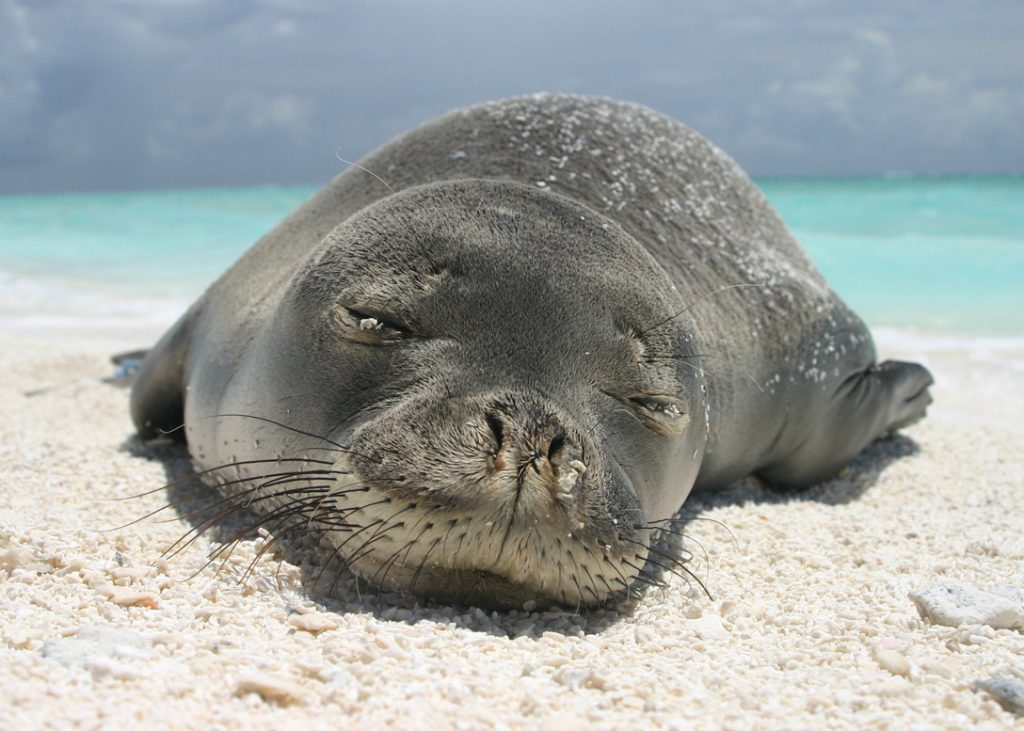 In 1976, the Hawaiian monk seal was listed as "endangered" under the Endangered Species Act. Under the Hawaiian monk seal recovery plan, the population must be restored to more than 3,000 individuals before the species can be considered to no longer be endangered. Yet despite decades of government effort, the overall monk seal population continues to decline. Although some may view the seal's fate as hopeless, it is not. But we need to act now and we need to do so with impact.
Immediate improvements in the federal recovery program led by the National Marine Fisheries Service are necessary to save this species in peril. The program needs significantly more funding, improvements in the management structure, and more effective management of interactions between people and seals, among other things.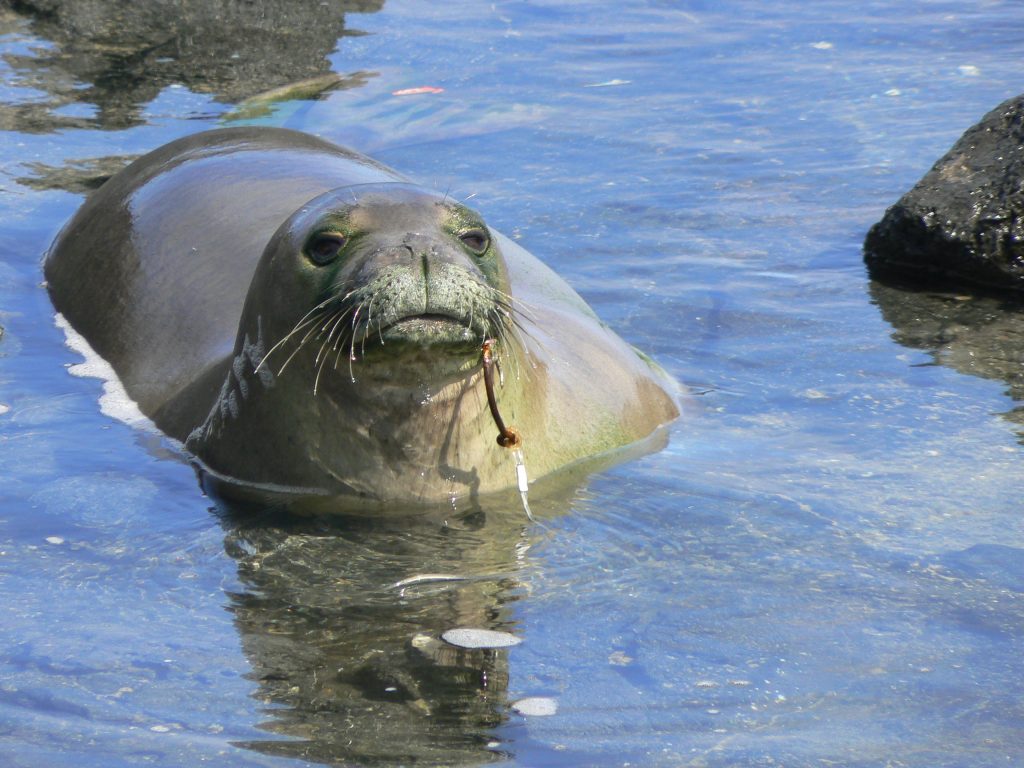 What can you do to help? If you live in the Hawaiian Islands, the National Marine Fisheries Service needs your help! The agency is looking for volunteers to assist monk seal researchers and educate beachgoers about monk seal natural history and responsible viewing of this endangered species. For more information or to apply to be a volunteer, contact your island's Marine Mammal Response Coordinator. If you live elsewhere, please let your member of Congress know that fully funding the Hawaiian monk seal recovery program is critically important.
Marine Conservation Institute is soon to address the plight of the Hawaiian Monk Seal in a formal report that examines how the National Marine Fisheries Service can improve its current efforts to give the monk seal the strong, sustained protection it needs. Keep your eyes peeled for our report!