GLORES Partner Spotlight: Gill, Ultra-Technical Marine Clothing
If you know anything about hard-core sailboat racing, you know about Gill. They have ultra- technical marine clothing and "foulies" (foul weather gear) that are known to keep you warm and dry even in the coldest and wettest conditions. They also offer clothing for more tame sailing and boating endeavors. Gill was one of the early endorsers of the Global Ocean Refuge System (GLORES) because David Pritchard, their likeable president of Gill North America, understands the need to keep our oceans healthy and resilient. David is living the Gill promise to "Respect the Elements."
Below are his words on why he is a GLORES partner.
"Gill is all about clothing and gear for people who have a passion for being on the water. Their zest for the oceans comes with some risk due to the often unpredictability of the conditions and we help them 'respect the elements' by ensuring they keep themselves warm and dry with our clothing.
"The reason I supported the Global Ocean Refuge System early on is that it is critical to protect the oceans that give us humans so much. We need the oceans for our survival and we also receive immense pleasure from all our activities on and in the seas. GLORES provides a visionary, scientific and organized way to protect marine ecosystems and marine life. To truly protect our oceans for the future, we need a highly systematic approach and that is what GLORES is all about."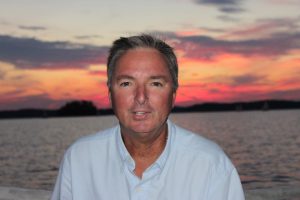 David Pritchard, president of Gill North America
More about Gill
Gill makes ultra-technical marine clothing primarily for the racing and cruising sailor, but also serves the power boating and fishing community. Their waterproof clothing and marine equipment keeps the boater comfortable and protected on the water in most weather conditions. Gill's foul weather jackets, gloves, boots and tops are designed by listening to customer's and market needs. They test everything both in their lab and on the water to make sure their products deliver. Gill strives to make the best marine wear available on the planet so their customers can enjoy their time on the water to the fullest.
Here is a new Gill 2015 Pro Top that will make you salivate.
Thank you, Gill, for supporting the Global Ocean Refuge System! We appreciate it.
If you want to join Gill in supporting GLORES, please go to the GLORES website and call, send an email or donate. Thank you.