Hope Remains for Deep-Sea Ecosystems along the Atlantic Coast Despite Declining Protections
The June proposal by the New England Fisheries Management Council (NEFMC) to re-open areas to destructive fishing practices represents a serious blow to conservation efforts on the US Atlantic coast. However, hope is not lost for Atlantic deep-sea marine life, as the Mid-Atlantic Fisheries Management Council (MAFMC) has proposed to protect a large area of ocean floor habitat. This fishery management area could be the largest of its kind ever on the East Coast.
New England Proposes to Allow Fishing in a Protected Area
According to an old New England anecdote, cod were once so abundant that one could walk across the ocean on their backs. Sadly, cod populations along Georges Bank and the Gulf of Maine are at only 3-7% of the target levels of a sustainable fishery and healthy population. Yet New England's fisheries have been struggling to stay afloat as a result of the strict catch quotas and fishing closures enforced by NEFMC. Pressure from fishermen to lift cod, haddock and flounder fishing bans has prompted the council to propose two harmful measures to help raise revenues and reduce costs.
The first measure would reopen 80% of the currently protected area to destructive bottom fishing practices such as trawling and dredging, while the second would lift the requirement of employing fisheries observers aboard these vessels to diminish operating costs. These measures mean that not only will Georges Bank be open to fishing practices that destroy seafloor habitat (e.g., fragile deep sea corals) and result in a high proportion of bycatch, but also that there will be a lack of oversight ensuring that fishing vessels respect quotas put in place to help maintain sustainable fisheries. This proposal, while aimed at reinvigorating the New England fishing industry in the short term, could be horribly detrimental to the local economy in the long term by reducing these important species' capacity to replenish their population as quickly as it is fished. The proposal is now pending approval by the federal Secretary of Commerce.
Meanwhile, A New Atlantic Fishery Management Area Passes the First Stage of Approval
 
Earlier this year, MAFMC developed The Deep Sea Corals Amendment, which designates protection zones covering roughly 38,000 square miles from New York to Virginia. Within this area, all bottom-tending gear will be prohibited. These measures have been designed to protect fragile deep-sea corals that are irreparably damaged by harmful bottom-fishing practices. Atlantic deep-sea coral reefs provide shelter and important feeding and spawning grounds for a variety of fish and invertebrates, and protecting these habitats can have a positive effect on a wide range of species. In this case, the fishery management council worked hand-in-hand with fishermen and conservationists to create boundaries that effectively protect critical deep-sea habitats and satisfy the local fishing industry's financial needs. Furthermore, these protections help secure the future of local fisheries by protecting essential habitat necessary for thriving populations.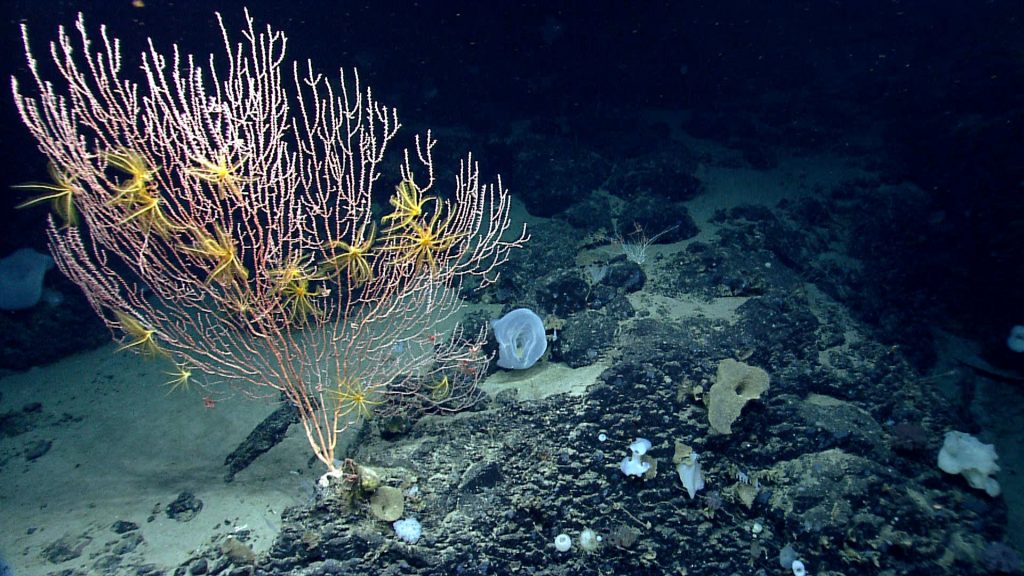 This kind of collaboration is at the heart of the Global Ocean Refuge System (GLORES). The GLORES initiative is designed to catalyze protection for at least 20% of the world's marine ecosystems. Through scientific analysis, comprehensive ocean policy, partnerships between for-profit and nonprofit organizations, and a prestigious Global Ocean Refuge designation, Marine Conservation Institute envisions achieving this goal for strong ocean protection by 2030.
According to the 2015 SeaStates report, however, the Atlantic Coast has a long way to go, with less than 0.1% of waters protected from harmful fishing practices in permanent no-take reserves. It is our hope that the Deep Sea Corals Amendment will serve as an example of mutually beneficial conservation to other fisheries and conservation groups on the East Coast and around the world. With this example leading the way, we are optimistic that future regeneration of overfished species and recovery of damaged marine habitats is possible.
Cover Photo Credit: NOAA Okeanos Explorer Program 2013. Cup corals and bubblegum corals.