Is the "Marine Protected Area" label creating the illusion of marine biodiversity conservation?
Marine biologists Mark Costello and Bill Ballantine from Leigh Marine Laboratory in New Zealand recently published a new study stressing the critical importance of no-take marine reserves for marine biodiversity conservation.
While a growing body of scientific literature has documented the undeniable value of no-take reserves for protecting marine biodiversity, most marine protected area (MPA) research now focuses on the question of benefits to fisheries, and not typically biodiversity.  As sustainable use of the ocean becomes a greater global priority, the authors correctly point out that little meaning comes from the use of the term "marine protected area" if it relates to promoting sustainable fisheries.
Many conservationists are well aware that marine "protected" areas range from well protected and managed, to paper parks –protections that exist only on paper.  The IUCN classifies marine protected areas into 6 categories from 1 (analogous to marine reserves) to 6 (multiple extractive uses allowed).  In general the level of conservation declines as one progresses from 1 to 6.
Costello and Ballantine's paper reports marine reserve coverage numbers that are very similar to those derived from our analyses at MPAtlas.org; no matter which numbers you conclude are correct, the point remains that very little – less than 1% – of the ocean is well protected (i.e., no-take marine reserves).
Certainly many benefits come from improving fisheries management, and spatial closures are a valuable tool for fisheries managers. But too often conflating the goals of fisheries management and biodiversity conservation under the term "marine protected areas" means that it is almost impossible to know what is meant by "marine protected area".  Costello and Ballantine argue that if biodiversity conservation is the goal, then we should look at no-take marine reserve coverage as the meaningful metric for protection, not "MPA" coverage.
Marine Conservation Institute details information on marine protected areas at MPAtlas.org to help the conservation community and ocean enthusiasts clearly understand and visualize various forms of spatial management on the ocean.  MPAtlas.org tracks no-take marine reserve coverage as well as the coverage of less–restrictive marine protected areas.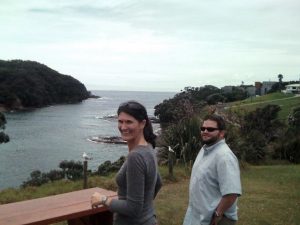 Recognizing the need for significantly more marine reserves to protect biodiversity, Dr. Elliott Norse (Founder and Chief Scientist of Marine Conservation Institute) started developing the Global Ocean Refuge System (GLORES) to catalyze greater and stronger protection of the ocean in 2012.  GLORES provides a comprehensive, global conservation framework focused on recovering populations and maintaining the oceans' resilience to future threats by establishing clear, transparent criteria for strongly protecting at least 20% of the ecosystems in each marine biogeographic region of the world's oceans.  Criteria for the different levels of Global Ocean Refuge status are currently being developed and tested.  Gold level refuges- which are highly protected no-take reserves with strict management and enforcement- are in many ways the easiest to define. Further consideration and review is needed to determine what activities and degree of management are consistent with silver and bronze levels.  We are currently evaluating existing marine protected areas to determine how well management does at meeting criteria that will ensure biodiversity conservation.
GLORES is a collaborative initiative that supports and complements the advocacy of conservation groups and uses prestigious awards, similar to those established for many different product categories (e.g., LEED® certified 'green' buildings), to help incentivize governments and decision makers. GLORES provides substantial public recognition in the form of a credible and meaningful conservation award – Global Ocean Refuge status – that acknowledges the outstanding conservation work of communities and managers to protect an important marine area. This designation will bring multiple benefits and a sense of pride to local citizens and communities, as well as attract tourists and investors.
Cover photo by Brian Skerry: Kelp forests at Cashes Ledge, a vibrant ecosystem under consideration by President Obama to become the first marine monument in the Atlantic Ocean.