Marine Conservation Institute's 7 wins for the ocean in 2015!
From providing half of the oxygen we breathe to regulating our climate, our oceans are essential to humankind's prosperous existence. Below are 7 ways Marine Conservation Institute helped make the ocean a better place in 2015. Thank you for your support and here's to healthy oceans!
---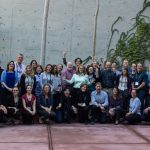 Global MPA Partner Summit
This year Marine Conservation Institute, Mission Blue and Esri hosted the Global Marine Protected Area Partner Summit at Esri headquarters. Experts and scientists in marine conservation and ocean science came together to advance collaborations towards protecting more of the world's oceans! See our Storify of the event and read more about how GLORES can help increase protection in the oceans.
---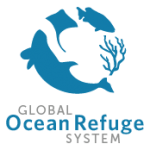 Global Ocean Refuge System (GLORES)
 During 2015, Marine Conservation Institute continued its efforts to accelerate protections for the world's oceans. GLORES is designed to catalyze strong protection for at least 20% of the ecosystems in each biogeographic region of the world's oceans by 2030. We completed the strategic business plan for this initiative, hosted workshops to add partners and released our short video to help share our work with others.
---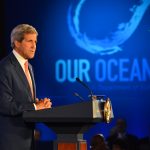 Monumental MPA Increase
This year was the year of the oceans! On the heels of the Our Ocean Conference in Chile, many countries pledged to create extensive marine protected areas that would help marine populations rebound.  Nearly 300,000 km2 of marine protected areas were implemented this year and many more were designated! Our  MPAtlas.org  initiative comprehensively mapped the 2015 MPA announcements. Photo: State Department/ public domain
---
How Well are Nations Protecting their Oceans?- SeaStates G20 Publication
G20 countries are obligated, due to signed agreements and financial resources, to protect their coastal and marine areas. Marine Conservation Institute's publication used information from our MPAtlas.org initiative to analyze which countries were strongly protecting their marine habitat and which could do better.
---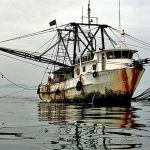 Final Passage of the Pirate Fishing Bill (HR 774)
Illegal, Unreported and Unregulated (IUU) fishing has been a worldwide problem for some time now. Marine Conservation Institute worked to gain support from ocean-supporters in Congress and, in October 2015, the Pirate Fishing Bill received final approval in the Senate. Find out more about how the passage of this bill will reform IUU fishing. Photo: NOAA
---
Recovering the Hawaiian monk seal
The Hawaiian monk seal is the United States' most endangered seal. At the beginning of 2015, Marine Conservation Institute completed its comprehensive report on recommendations to help recover Hawaiian monk seals. In August 2015, the National Marine Fisheries Service issued a final rule protecting nearly 7,000 square miles of critical habitat for Hawaiian monk seals! Photo: Mark Sullivan/ NOAA
---
Identifying Vulnerable Marine Ecosystems 
Staff scientist's worked with researchers in Australia and New Zealand to identify important habitats and ways to protect them from fishing and climate threats. Using geographic information systems and predictive mapping we provided information to better understand the locations of fragile deep sea coral and sponge ecosystems on seamounts in the  south Pacific and the longer-term threat of climate change to these ecosystems.    Photo: Peter Southwood (Own work) [CC BY-SA 3.0 (http://creativecommons.org/licenses/by-sa/3.0)], via Wikimedia Commons
---
Happy New Year from the team at Marine Conservation Institute!
Cover photo credit: Sea anemone-covered seafloor, Svalbard (Arctic Ocean, Norway).  Photo by Paul Nicklen, National Geographic