An Ocean Hero
Dr. Elliott Norse
Dr. Elliott Norse is retiring after an unparalleled career in marine conservation. As a result of his pioneering efforts to establish the field of marine conservation biology, we now have a vibrant and growing community of marine conservation biologists and advocates.  His work directly led to the recent explosion in marine protected area coverage around the globe to protect marine biological diversity, and was and continues to be integral in catalyzing strong marine protected areas.  He is, quite simply, a hero in the field of marine conservation.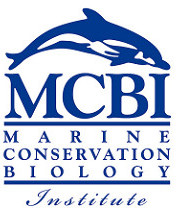 In many ways, Elliott is the grandfather of the marine conservation field. (As an aside, he adopted the name "Grampus" for his grandchildren, after the genus of dolphin.) In 1996 Elliott opened the doors of Marine Conservation Biology Institute (now Marine Conservation Institute) with the express purpose of developing a new field of marine conservation biology. His book Global Marine Biological Diversity: A Strategy for Building Conservation into Decision Making (1993) was the first to call for a new science dedicated to protecting life in the sea (prepared for the Earth Summit in Rio de Janeiro). In the book he diagnosed and highlighted the need to have more and better trained scientists to help move the field of ocean conservation forward. Several years later he compiled and co-edited (with Dr. Larry Crowder) one of the first graduate level texts in this field, The Science of Maintaining the Sea's Biodiversity (2005), and hosted the first two Marine Conservation Biology Symposia – which now continues as the International Marine Conservation Congress under the Society of Conservation Biology. This field has come of age; marine conservation is still growing at a rapid pace with new training and graduate programs at many universities around the US and throughout the world thanks in large part to Elliott's vision.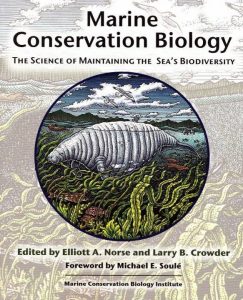 If that wasn't enough, Elliott moved beyond academic findings and advocated protection for marine biodiversity. He fought throughout his career to protect specific, important places in the sea. His career as a conservationist equaled or surpassed his career as a scientist. He played a central role in catalyzing the very large marine protected area movement, starting with protection of the Northwestern Hawaiian Islands by President Bush in 2006. Not just once, but on 4 different occasions Elliott and his organization played a key role in providing the scientific case for protecting large, vast areas of the ocean: Papahānaumokuākea (2006), Pacific Remote Islands (2009), and its expansion (2014), and Rose Atoll (2009) Marine National Monuments. This important movement continues today with many different countries and organizations safe-guarding enormous swaths of the ocean. Achieving the Aichi 11 target of conserving 10% of the world's ocean by 2020 or even more ambitious goals of 30% by 2030, will not be easy, but Elliott helped lay the ground work for us all.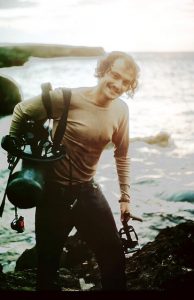 Elliott's 37+ year career spanned Presidents Jimmy Carter to Barack Obama. As a young scientist in the Carter White House Council on Environmental Quality (where he defined biological diversity as conservation's overarching goal), he helped along designations of 4 National Marine Sanctuaries (Pt. Reyes – Farallones, Looe Key, Channel Islands and Grays Reef). These wins only wetted his appetite for more, and he took on significant conservation challenges his entire career. For example, he and colleague Dr. Les Watling were the first to put the destructive practice of bottom trawling on the global conservation agenda. Today positive steps at the United Nations and around the world continue to restrict this incredibly destructive practice. He was also a founding partner in the Deep Sea Conservation Coalition to take conservation even deeper in the sea.
Elliott has spent a career working at the intersection of science and policy – both in forest and ocean conservation. After earning his B.S. in Biology from Brooklyn College, he studied the ecology of blue crabs in the Caribbean and the tropical East Pacific during his doctoral years at University of Southern California. Starting in 1978 he worked at the US Environmental Protection Agency, Ecological Society of America, The Wilderness Society and Ocean Conservancy before founding Marine Conservation Institute in 1996. Elliott is credited with 150+ publications, is a Pew Fellow in Marine Conservation, past President of the Society for Conservation Biology's Marine Section, recipient of the Nancy Foster Award for Habitat Conservation from the National Marine Fisheries Service, Brooklyn College's 2008 Distinguished Alumnus and winner of the 2012 Chairman's Medal from the Seattle Aquarium.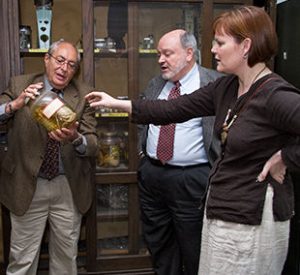 Never pausing in his relentless pursuit of ocean protection, Elliott envisioned a new initiative to prevent or ameliorate the impact of warming and acidifying oceans and the coming mass extinction in the seas. Typical of Elliott, his ability to see the big picture is unsurpassed. He recognized that climate change and coming extinctions now threaten our planet and our existence. Elliott chose not to hide, but to conceive a solution – the Global Ocean Refuge System (GLORES). GLORES is designed to catalyze strong protection for at least 20% of the ecosystems in each marine biogeographic region of the world's oceans by 2030. It is a strategic, science-based way to safeguard marine ecosystems and recover the diversity and abundance of marine life for us and future generations.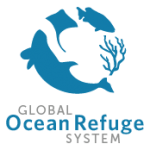 Elliott's passion and zeal for marine life inspired us all – it is a true blessing. I strive daily to continue his legacy, and all of us in marine conservation stand on the shoulders of this giant in our efforts to safeguard biodiversity.  Thank you!
I, along with Marine Conservation Institute staff, former colleagues and friends, wish Elliott well in his retirement. We hope that he enjoys his garden, time with his beloved wife, Irene, and his grandchildren.