Explorers at sea: Pulley Ridge and Tortugas research cruise (Part Two)
A Guest Blog by Sandra Brooke
First discovered in the 1950's but only recently explored, Pulley Ridge is an underwater dreamland about 100 miles off the Southwest coast of Florida. Marine Conservation Institute became interested in this series of drowned islands with the deepest known photosynthetic coral in US waters when we did our Gulf Gems report on the most biologically important places in the Gulf of Mexico. We are very grateful that the Waitt Foundation has lent its efforts to further research and public knowledge of the site along with two special marine scientists from Florida State University (Dr. Sandra Brooke) and Florida Atlantic University (Dr. John Reed) who are volunteering their time to investigate the area and help the National Geographic Society document the marine life there. We want to thank all those who are making this expedition to Pulley Ridge possible. Below, we bring you a first-hand report by one of the scientists out on the water, Dr. Sandra Brooke, Senior Conservation Fellow at Marine Conservation Institute.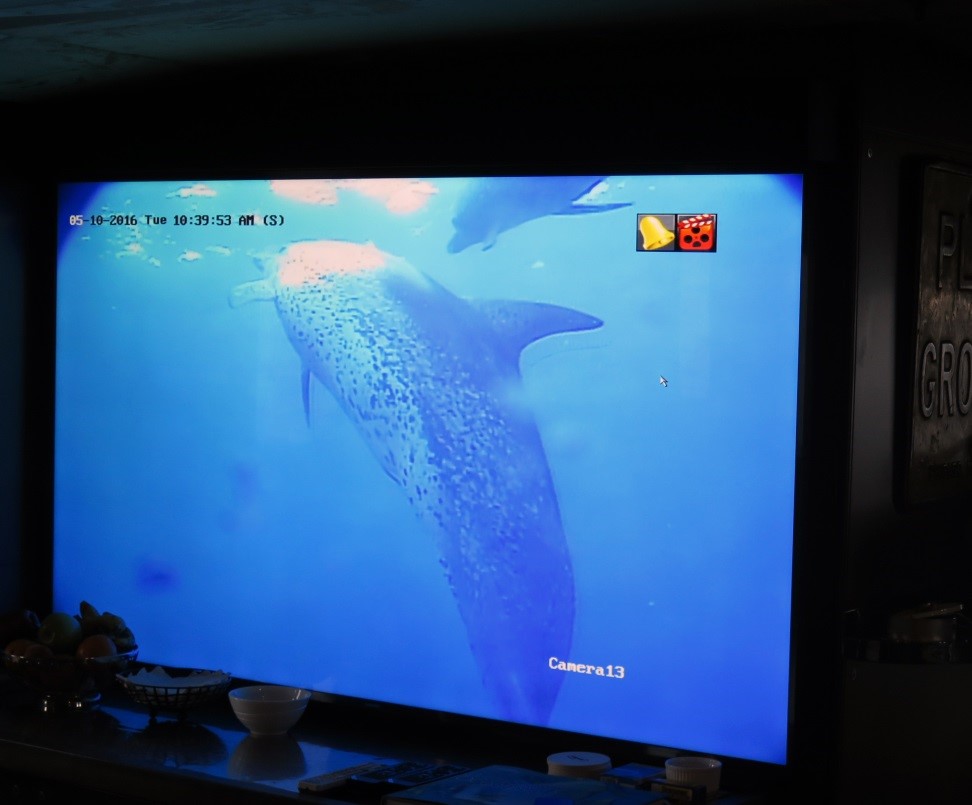 Monday was another day of strong currents and high winds at Pulley Ridge so we decided to try our luck over at the Tortugas Ecological Reserve (TER). We focused on the western wall of the TER in an area that is outside of the current protected area, but has been proposed to the GMFMC as a potential Habitat Area of Particular Concern. The ROV struggled with strong currents, but we managed to complete a dive along the reef and saw some large boulder corals, gorgonians and sponges, typical of the Tortugas reefs as well as lots of fishes including large grouper. After completing our dive at this site, we moved to another location along the wall and saw a similar reef community. Towards the end of the dive we were joined by a pod of spotted dolphins that swam around the ROV for several minutes then followed us to the surface where they played around the bow. Tomorrow we will try a different part of the Tortugas a little further south, if the weather holds…..
What our scientific partners, Dr. Sandra Brooke and Dr. John Reed, together with well-known National Geographic photographer, Brian Skerry, will find out on Pulley Ridge and the nearby Dry Tortugas Ecological Reserve is still uncertain. But we will be publishing those results and some pictures of the expedition over the next few months as the results come in. We expect some interesting things from this journey to the deepest light using coral reef in US waters –a wonderland of fish and strange corals and algae and a potential refuge for these populations as our oceans warm and acidify with climate change.
Cover photo: The ROV operations center with National Geographic photographer Brian Skerry on the left, Lew Lamar (Camera Technician) and Steve Firman (ROV pilot)
Originally posted for Florida State University