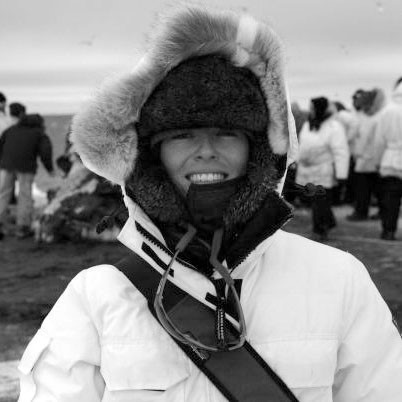 Marine Conservation Institute Announces Catherine Yrisarri Has Joined Its Board of Directors
Seattle, WA (August 25, 2016) — Marine Conservation Institute announced that Catherine Yrisarri has joined its Board of Directors. As a journalist, Catherine Yrisarri has worked with some of the top visionaries, organizations and companies around the world where she has editorially and creatively crafted documentaries and international series exploring politics, climate change, conservation and most recently the faith-based documentary Belief that Oprah calls "her life's work."  Over the years, she's helped translate complex ideas for top scientific agencies and told stories in over 50 countries around the globe for clients and media outlets, such as National Geographic, The New York Times, Time and Nike.
"Catherine joins us at a critical juncture for Marine Conservation Institute, we are extremely pleased to have her on our Board," said Dr. Lance Morgan, president of Marine Conservation Institute. "Her extensive experience in storytelling will be extremely valuable as we move forward with our Global Ocean Refuge System Initiative."
Ms. Yrisarri, an avid outdoor enthusiast and world traveler, knows firsthand the challenges oceans face, "As a documentarian, exploring the oceans is a privilege, but recording the loss of biodiversity in our oceans also comes with an obligation to shine light onto how quickly our oceans, reefs and marine life are changing under human-caused pressures.  As a journalist and filmmaker, bringing to life this story holds so much importance, yet it is not enough."
"It's an honor to join the Board of Directors with Marine Conservation Institute where I can use my storytelling to actually preserve our oceans," said Yrisarri.
About Marine Conservation Institute
Marine Conservation Institute is a team of highly-experienced marine scientists and environmental-policy advocates dedicated to saving ocean life for us and future generations.  The organization's goal is to help the world create an urgently-needed worldwide system of strongly protected areas—the Global Ocean Refuge System (GLORES)—a strategic, cost-effective way to ensure the future diversity and abundance of marine life.  Founded in 1996, Marine Conservation Institute is a U.S.-based nonprofit organization with offices in Seattle, near San Francisco and in Washington DC.
The Institute's Board now includes: Gene Duvernoy, Sylvia Earle, David Johns (chairman), Lance Morgan, Elliott Norse, Steve Olson, Gail Osherenko, Nathalie Udo, Les Watling and Catherine Yrisarri.