Marine Conservation Institute's 20th Anniversary Celebration!
Marine Conservation Institute's 20th-anniversary celebration was a fantastic event.
We were so excited to welcome everyone to our 20th Anniversary Celebration in San Francisco's gorgeous General's Residence at Fort Mason. The younger generations representing Heirs To Our Oceans and Racing with Copepods stole people's hearts throughout the evening and were "over the moon" to learn about the Global Ocean Refuge System initiative designed to catalyze strong protection for at least 30% of the ecosystems in each marine biogeographic region of the world's oceans by 2030. GLORES is a strategic, science-based way to safeguard marine ecosystems which will help enable humans to recover marine life for us, and future generations. The young attendees spent time talking to Dr. Sylvia Earle, Dr. Lance Morgan and  Dr. Elliott Norse about the different ways to save the planet's oceans.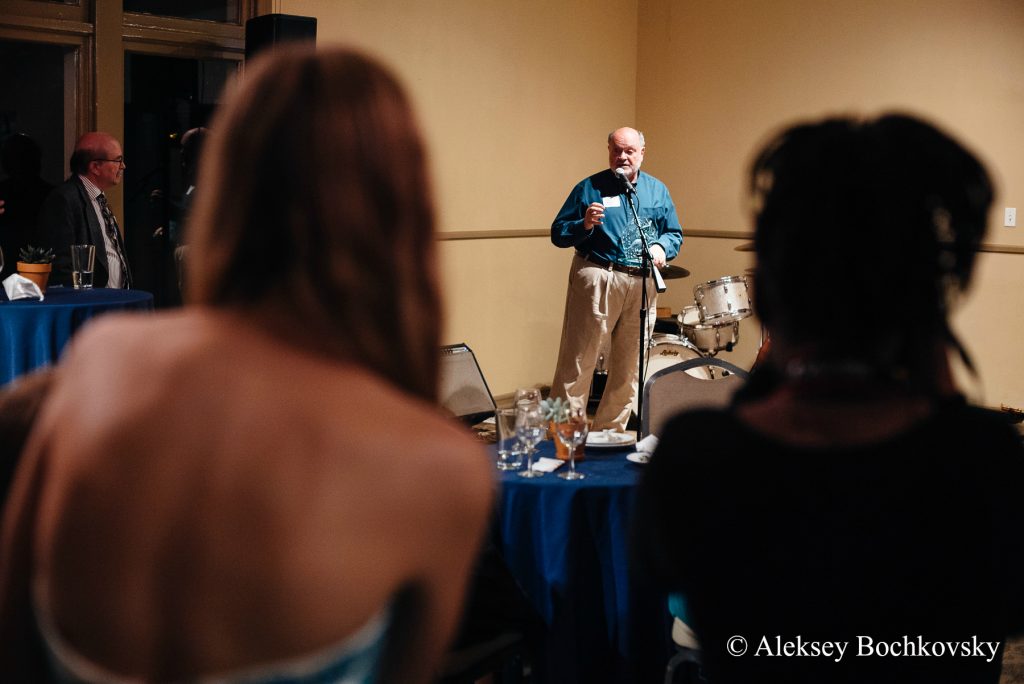 We were thrilled to have partners in attendance such as Mission Blue, Waves Not Plastic, International Ocean Film Festival, Ocean Conservation Research, Reef Check, Aquarium of the Bay, Esri, and others.
We also were grateful to have foundation supporters in attendance such as the Arntz Family Foundation, the Prince Albert of Monaco Foundation and other private funders from the Bay Area.
Chef Gordon Drysdale and the Scoma's team delighted us with succulent food and beverage sponsors included Lagunitas, Sierra Nevada, Trumer Pils, Foxcraft Hard cider, Deux Punk Wines, Bos Wine.
Décor was provided by Schwartz and Associates Landscape Architecture and designed by salty blue designs. Awards were sustainably made by Ted Emrick & his daughter Sierra Emrick.
A local band HowellDevine did an amazing job entertaining all guests.
The evening was documented by two professional photographers Aleksey Bochkovsky (dandelionair.com) and Joao Gomez. More photos will be available on Marine Conservation Institute's Facebook page.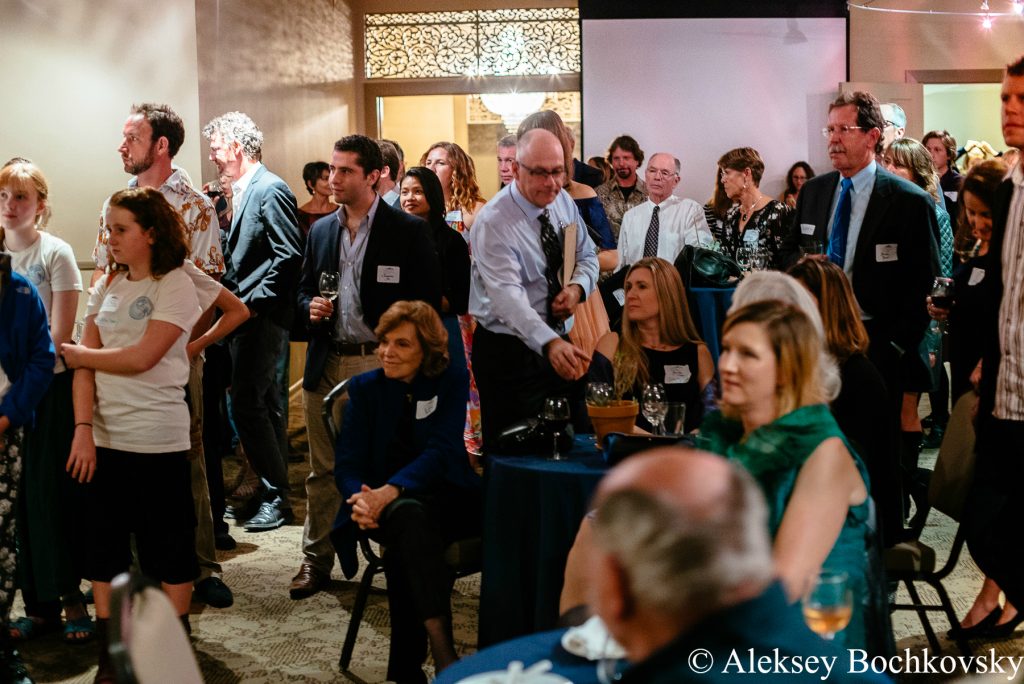 The event was additionally supported in-kind by other organizations including, Raby Law Offices, InDepth Strategies, Startup Happiness, and several members of Marine Conservation Insitute's Board of Directors and Ocean Guardians such as Gail Osherenko, her husband Oran Young, Joy Dryden, Gary and Bonnie Fields, Benjamin C Hammett, Meredith James, David Johns, Jeanie and Murray Kilgour, Susan Crane Lubetkin, John & Amy Mathews-Amos, Louis H Magier, Angela & Lance Morgan, Lucy & Robert Morgan, Robert Morgan & Julie Blunden, Irene & Elliott Norse, Brian O'Kelley, Burgess Raby, Matthew Rand, Nathalie Udo & Thomas Watt, Les Watling & Jonathan Yaqub. Our newest board member Catherine Yrisarry invited a group of ocean advocates and friends including Drew Stephens with Esri, Joe Robinson, Dr. Rob Gorski, Chris Mathias, Wetherbee Dorshow, and Mona Palocca & Kimokeo Kapahulehua.
Our silent auction was brought by CamelBak, Patagonia, Arcteryx, salty blue designs, SF Bay Adventures, SandCloud Towels, Borndiver, Karima Cherif, Angela Morgan's Jams, Fox Craft cider, Barbara McVeigh book writer, and film maker. Lastly, a great Boutique San Francisco Joie De Vivre, Hotel Del Sol provided discounted the lodging for San Francisco's outside guests.
Your support is what helps Marine Conservation Institute succeed.  To learn more about sponsoring and investing in this organization, please e-mail Caro Dratva, Development Director at Caro.Dratva@marine-conservation.org