GLORES Partner Spotlight: Joakim Odelberg
We are excited to shine the
Global Ocean Refuge System
 Partner Spotlight on
Joakim Odelberg
! Joakim is one of the most contracted and respected photographers/filmers/underwater filmmakers in Sweden. His devotion to nature, both on land and in the sea, has reached beyond Swedish borders. He is frequently booked for lectures in Sweden and around the world. Marine Conservation Institute is absolutely thrilled to receive his support as a GLORES Partner!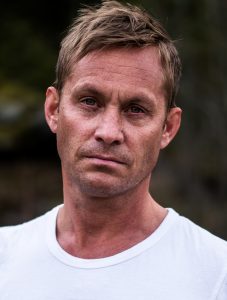 Joakim's passion for nature started when he had his first dive experience as a 10-year-old with a manta ray in Thailand, "It was one of the best underwater experiences I ever had. It was 45 lovely minutes with gentle giants", said Joakim. That dive completely changed Joakim's life and relationship with the ocean; he has been diving ever since. Joakim now works full-time as a conservation filmmaker/photographer. Two years ago, he was headhunted by Swedish TV to host the most popular nature show in Scandinavia,
Mitt i naturen
, which means "Surrounded by Nature."
Joakim has also worked with numerous foundations and companies including WWF Sweden, Baltic Sea 2020, TV4, SVT, Fundament Film, Folke Rydén Production, Keep Sweden Tidy Foundation, Swedish Environmental Protection Agency, Swedish Agency for Marine and Water Management and Nordic Council, among others.
Joakim received the EUIFA Environmental Award in 2011, the Swedish TV AWARD Kristallen in 2012 and the Anemone Foundation Environmental Impact Award in 2012.
We asked him why he became a GLORES Partner:
"I became a Global Ocean Refuge System Partner because I feel so strongly that together we can raise awareness about the poor state of our ocean. Our ocean is our lungs, our heart. We are dependent on a healthy, living ocean for our existence. Our ocean is the well of life. And I'm very honored and proud to be a GLORES partner."
Thank you, Joakim, for your incredible efforts to bring awareness to threats facing our ocean and for being a Global Ocean Refuge System partner!