Examining enhanced protection of the marine environment surrounding the Pribilof Island of St. George
Marine Conservation Institute has noted the alarming and ongoing declines in marine mammal populations in the Aleutian and Pribilof Islands of Alaska over the last several years. Thus, our team was excited when, in 2016, the people of the Pribilof Island of St. George submitted a nomination to the U.S. National Oceanic and Atmospheric Administration to create the St. George Unangan Heritage National Marine Sanctuary to preserve their marine environment and cultural heritage. "Unangan" is the name the people indigenous to the Commander, Aleutian and Pribilof Islands use to refer to themselves. The Russians called the Unangan people "Aleut" after initial contact with them in the 1700s.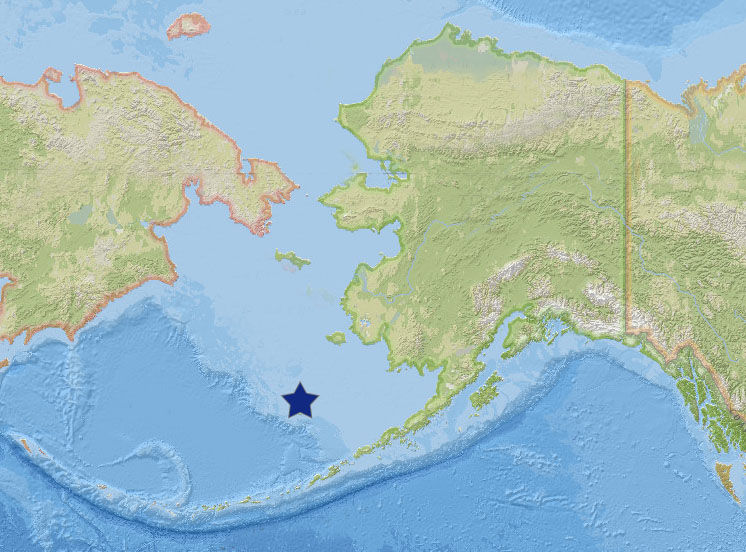 The proposed sanctuary would encompass the waters 30 miles seaward from the perimeter of St. George Island (except north of the island where the coverage would be 20 miles); the total areal coverage of the sanctuary would be approximately 3,300 square miles, a tiny area when considering the 890,000 square miles that make up the Bering Sea. The sanctuary is designed to promote sustainable uses of the marine environment including fishing, research and tourism as well as to increase conservation of marine life.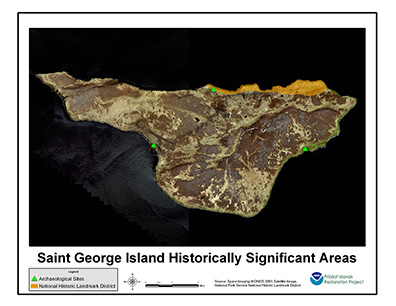 The Pribilof Islands, known also as the "Galapagos of the North", are situated in an area of especially high marine productivity known as the Pribilof Domain. The Audubon Society recognizes the region as an Important Bird Area; millions of birds travel from far distant locations in Europe, Asia, California, Hawaii and other remote Pacific islands to make use of the breeding and rearing habitat available. Other significant species include Northern fur seals and Steller sea lions. Western Aleutian Steller sea lion populations have dropped precipitously in recent years; the subspecies currently meets IUCN criteria for listing as an Endangered Species. The western Distinct Population Segment of Steller sea lions has been listed as an endangered species since 1997. Among other benefits sanctuaries offer protection to endangered species.
The proposed sanctuary would also protect the significant cultural heritage resources of the Pribilof Domain. These resources include shipwrecks as well as sites on the islands of St. Paul and St. George originally listed on the National Register of Historic Places in 1966. The sanctuary proposal has the support of native villages, tribal councils, distinguished professors and the U.S. Fish and Wildlife Service. More details regarding the proposed sanctuary can be found here.
Marine Conservation Institute continues to research options, like the aforementioned sanctuary proposal, to successfully recover depleted populations of wildlife, protect the environment and provide for economic sustainability on St. George and the Western Aleutian Islands. We are planning to conduct an on-site expedition in the summer of 2018 to gather additional data and continue our dialogue with local community members about how best to conserve marine life for current and future generations.
Cover photo: St. George Island, Joe Connolly