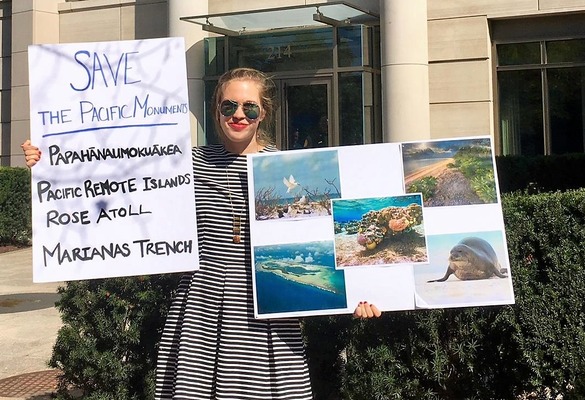 Two Bills Continue Republican Attack on U.S. Marine Monuments
Congressional Republicans continued their attack on our ocean this week as the House Natural Resources Committee discussed the Accessing Strategic Resources Offshore Act (ASTRO) bill and the so-called "National Monument Creation and Protection Act" bill (H.R. 3990). Both bills would eliminate presidential authority to designate future marine monuments under the Antiquities Act, a power used by Presidents George W. Bush and Barack Obama to create some of the world's most significant marine reserves, including Global Ocean Refuge System (GLORES) award-winner Papahānaumokuākea Marine National Monument. These bills are the latest move in an aggressive effort to open our natural treasures to commercial development and limit future actions to conserve important ocean ecosystems and protect marine wildlife.
In April, President Trump issued two executive orders 13792 and 13795 instructing Secretary of the Interior Zinke and Secretary of Commerce Ross to conduct reviews of all marine monuments and about 20 land monuments. Despite over 2.8 million public comments to the Department of Interior, of which over 98% supported the existing protections of both land and marine monuments[i], the Department recommended shrinking some of the marine monuments and allowing commercial fishing inside them. Now the House Natural Resources Committee is discussing two attempts to rewrite the Antiquities Act to prevent future marine protections, another dangerous blow to U.S. leadership on marine conservation efforts.
Regarding this threat, our president Dr. Lance Morgan said, "These bills are the second punch of a one-two combo targeting U.S. marine monuments that now protect some of the nation's most spectacular ocean ecosystems. President Trump landed the first punch with his ongoing review of existing marine monuments in the Pacific and Atlantic that could eviscerate them. The ASTRO bill and H.R. 3990 launch the second punch aimed at removing the ability for future presidents to create new marine monuments."
Marine protected areas are the most effective conservation tool for maintaining and improving the resiliency of our oceans, coral reefs, and fisheries in the face of human threats and climate change. Scientific evidence shows that highly protected, no-take marine reserves are the most effective protected areas.[ii] As of 2017, only about 1.5% of the ocean is highly protected in no-take areas.
Dr. Morgan concluded, "Rolling back protections of existing marine monuments while also preventing future presidents from creating new marine reserves is the ocean equivalent to taking the U.S. out of the Paris Climate Agreement. It will end U.S. leadership in marine conservation that has encouraged rapid progress on protecting the most important places in our declining oceans. How ironic that the U.S. House Natural Resources Committee discussed preventing future protections while the rest of the world announced hundreds of actions, including new marine protected areas at the Our Ocean conference earlier this month. This congress and administration are clearly out of step with the world and out of touch with the American people on this issue. Recent public comments were over 99% in favor of maintaining existing ocean protections."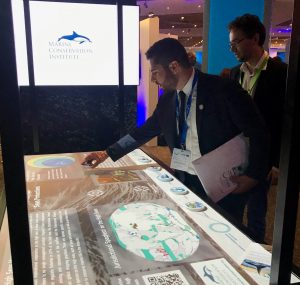 Eight Republican presidents and eight Democratic presidents have used the Antiquities Act since Teddy Roosevelt first used it in 1906. It has been used to create some of the most iconic monuments and national parks in the U.S., with the Grand Canyon and Grand Teton National Parks starting as monuments. We sincerely hope that future presidents will have the same authority to protect and preserve our nation's amazing land and ocean wonders.
Support our work for the marine monuments!
Sources:
[i] Wang, S. et al. 2017. Public Support for Public Lands: Analysis of Comments Regarding Review and Potential Loss of Protection for America's National Monuments. Charlottesville, Virginia: Key-Log Economics, LLC.
[ii] Sala, E. and Giakoumi, S. 2017. No-take marine reserves are the most effective protected areas in the ocean. ICES Journal of Marine Science, doi:10.1093/icesjms/fsx059.