GLORES Partner Spotlight: Jon Day
This week, we are excited to shine the Global Ocean Refuge System (GLORES) Partner Spotlight on Jon Day, a member of our esteemed GLORES Science Council!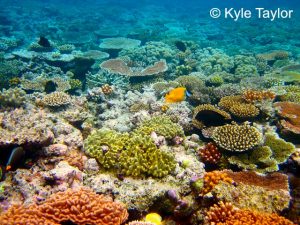 Jon Day spent the first 11 years of his professional career as a protected area planner and manager in terrestrial national parks across Australia. In 1986, he moved into the marine realm when he joined Great Barrier Reef Marine Park Authority (GBRMPA), the federal agency responsible for the Great Barrier Reef (GBR). Over the following 28 years, Jon was involved in many aspects of planning and managing the world's largest coral reef ecosystem, including seven years directly involved in field management. In 1998, Jon was appointed as one of the Directors of the GBRMPA, and for the next 16 years, was variously responsible for conservation, planning, heritage (particularly World Heritage), Indigenous Partnerships, and commencing the first 5-yearly Outlook Report for the Great Barrier Reef.
Jon's career highlight was his role in the Representative Areas Program, the major rezoning of the GBR (1999-2004) that subsequently received numerous awards. For his efforts, Jon was awarded an Australian Public Service Medal and a Smithsonian-Queensland Fellowship in 2004. In 2014 Jon retired from GBRMPA but he continues to publish widely and provide assistance to many other MPAs. Currently he is undertaking a post-career PhD at the ARC Centre for Coral Reef Studies at James Cook University, documenting many of the lessons learnt about planning and managing the GBR.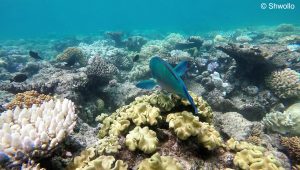 We asked Jon Day why he joined the GLORES Science Council:
"I first met Elliott Norse and Lance Morgan at the second symposium on Marine Conservation Biology run by the Marine Conservation Institute in 2001 and have remained a long-time admirer of their work ever since. When Lance invited me to be part of the GLORES initiative, I was more than happy to be involved, particularly as I felt my planning and management experience would augment the experience of many others on the Science Council. I am passionate about working with my scientific colleagues to help protect our oceans. Recognizing some of the very best examples of the world's MPAs is a significant contribution to such protection, and rewarding those who demonstrate 'best practice' for effective protection and management can provide guidance for other MPAs, which is important in today's environment."
Check out Jon Day's Arc Centre of Excellence profile for more information on his work. You can learn more about our inaugural Global Ocean Refuges here.