Top 5 Ocean Highlights of 2017
Like a seabird soaring above the blue, another year has flown by! There was a lot of marine protection news worth celebrating in 2017, and here are five of our favorite updates.
The Malpelo Fauna and Flora Sanctuary expansion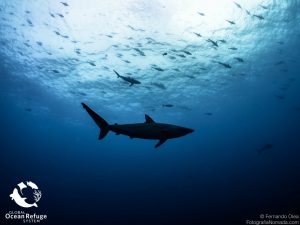 Malpelo Fauna and Flora Sanctuary grew quite a bit this year when Colombian President Juan Manual Santos added more than 17,000 km2 to the park. After the expansion is finalized, it will cover over 25,000 km2 and protect marine biodiversity around unique seamounts that weren't included before. Congratulations Malpelo, we love seeing a great blue park get even better!
Chile continues its strong ocean protection leadership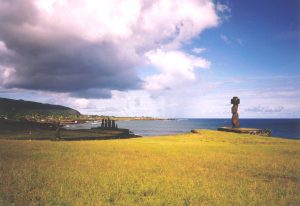 Chile was already a global leader in ocean protection, and 2017 saw them cement that reputation. Their government is increasing its protected waters to 1.6 million km2, including two no-take marine parks at the Juan Fernandéz archipelago and at Cabo de Hornos and the Diego Ramirez Islands. The Chilean government and Easter Islanders (Rapa Nui) are also developing a new 600,000 km2 marine reserve after local communities voted for more ocean protection!
The Ross Sea Protected Area comes into effect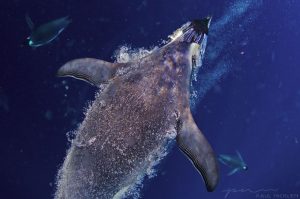 The Ross Sea Protected Area is finally up and running! It is now the world's largest marine reserve, protecting around 1.55 million km2 worth of incredible Antarctic marine ecosystems. Most of it is also managed as no-take, meaning that fishing and other extractive uses are prohibited. Given this incredible conservation achievement, its orcas and penguins are sure to be celebrating through the holidays.
Mexico improves the Revillagigedo Marine Reserve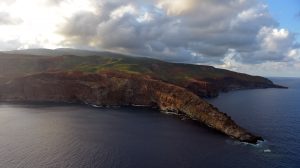 Mexico announced that it's changing the Archipiélago de Revillagigedo Biosphere Reserve, a World Heritage Site southwest of Baja California, into a National Park and adding over 148,000 km2 to its protection. In fact, the new regulations are already in effect, so its lush ecosystems are now part of the Eastern Pacific's largest, strongest marine reserve! They deserve it.
GLORES awards the world's best marine protected areas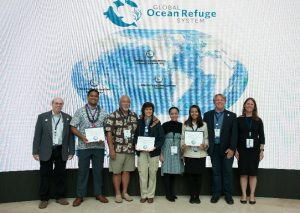 Our first Global Ocean Refuge System (GLORES) awards were a big deal. As we recognized the world's inaugural Platinum Global Ocean Refuges, Papahānaumokuākea Marine National Monument, Malpelo Fauna and Flora Sanctuary, and Tubbataha Reefs Natural Park, you could feel the crowd's enthusiasm. Tubbataha Manager Angelique M. Songco even shared that, "There is no greater encouragement and motivation to do better than to be recognized by peers and fellow practitioners." We couldn't agree more.
Support ocean conservation in 2018!