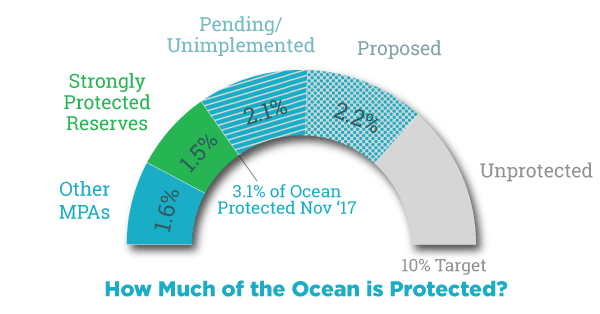 Year End Bonus: Marine Biodiversity Boosted by Massive Conservation Areas
Huge Ocean Areas Now Strongly Protected in Reserves as 2017 Comes to a Close
This a quarterly update from the Atlas of Marine Protection (mpatlas.org) team. Be sure to visit mpatlas.org for the latest information and analyses on marine protected area coverage worldwide.
It's a good day to be a krill, penguin, seal, toothfish, or an orca. They have been waiting a whole year for the Ross Sea Protected Area to come into effect since it was officially designated by the Commission for the Conservation of Antarctic Marine Living Resources (CCAMLR). Despite the many proposals from New Zealand and the US and failed votes leading back to 2012, that doesn't stop the Ross Sea Protected Area from being anything but a big deal. Indeed, it is the largest marine protected area (MPA) in the world, protecting around 1.55 million km2 (600,000 mi2) of the Southern Ocean. And 72% of the protected area is managed as no-take marine reserves that prohibit fishing and other extraction or destruction of marine life, providing the strongest and most effective protection to marine biodiversity over more area of ocean habitat than any other reserve worldwide.
The figure below shows today's change in marine protection from November to December 2017 as the Ross Sea Protected Area moves from a "pending" into full effect MPA.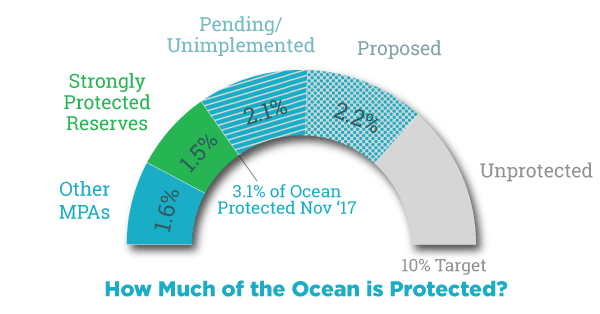 The Ross Sea Protected Area isn't the only noteworthy recent MPA announcement. A number of countries took big steps in marine protected area designation this year at the International Marine Protected Area Congress (IMPAC4) in Chile and the Our Ocean meeting in Malta. Chile, a global leader in protecting its country's offshore waters, has pledged to increase its protected marine estate to 1.6 million km2, including the two no-take marine parks at the Juan Fernandéz archipelago and at Cabo de Hornos (Cape Horn) and the Diego Ramirez Islands coming into effect soon. This increase also includes the almost 600,000 km2 Rapa Nui Rahui protected area just voted in by referendum of the people of Eastern Island (Rapa Nui). The Easter Islanders and the Chilean government will be working out the area's zoning and management plans over the next several years.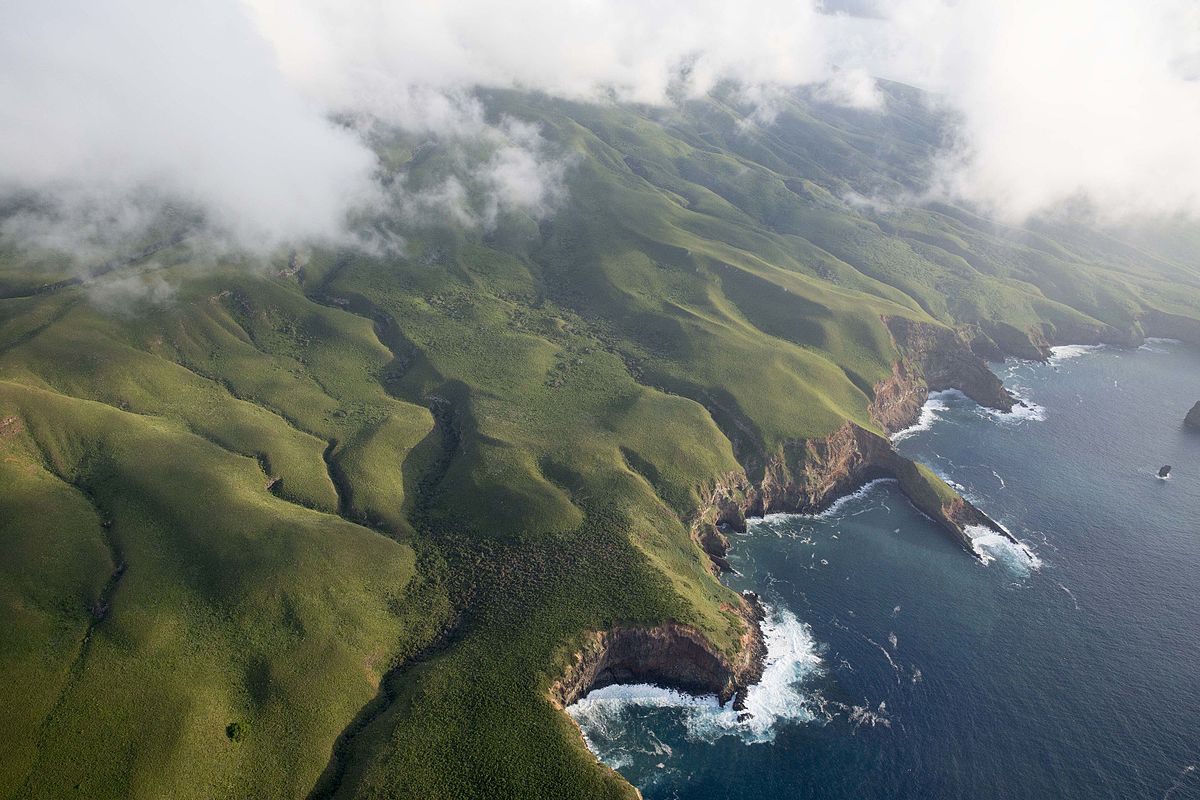 At Our Ocean, the South Pacific island nation of Niue announced a 127,000 km2 marine reserve in its waters to be implemented early next year. At the same meeting, Mexico also announced plans to convert the Archipiélago de Revillagigedo Biosphere Reserve, 390 kilometers southwest of Baja California, into a National Park, expanding it to over 148,000 km2. Just last week, their government announced that the new regulations are in effect and enforced by the Mexican navy, making this remote cluster of islands teeming with marine life the largest strongly protected marine reserve in the Eastern Pacific.
The Atlas of Marine Protection (mpatlas.org) has a special focus on classifying and recognizing strongly protected reserves as distinct from marine protected areas that allow various destructive or extractive human uses. We also strive to show which protected areas are proposed or promised, which are legally designated but pending implementation – a process that may take many years – and which sites are in force on the water where it actually matters to marine life.
We all have our work cut out for us through 2020 and beyond, as we strive to serve on behalf of ocean ecosystems with vibrant and diverse marine life, coastal communities, global society and for future generations. As countries race to meet the 10% by 2020 goals, it is more important than ever to have the Atlas of Marine Protection (mpatlas.org) critically interpret "on the water" protection and incentivize countries to create meaningful and effective designations, not just "paper parks."
---
As the year comes to a close, please consider making a donation to Marine Conservation Institute. Your support will:
allow the Atlas of Marine Protection to provide essential data and analyses to the conservation community,
enable our Global Ocean Refuge System initiative to honor and recognize the best protected places in the sea and provide guidelines to areas to improve the strength and quality of their regulations,
and support our advocacy for effective protection of the most important and threatened ocean places.