The Global Wave Conference Inspires New Ocean Messages
The 5th Global Wave Conference in Santa Cruz united diverse groups in the ocean conservation community around a common objective, "to inspire, to inform, and to equip for action." Speakers at the Save the Waves and Surfrider led event engaged many ocean issues, from plastic pollution to climate change impacts, with a focus on awareness raising and collaboration. Our Senior Scientist and GLORES Director Dr. Sarah Hameed presented on the factors contributing to marine protected area (MPA) effectiveness and how the Global Ocean Refuge System (GLORES, pronounced "glories") can improve these blue parks worldwide. The Global Wave Conference created a positive environment that drove home important messages for our ocean movement.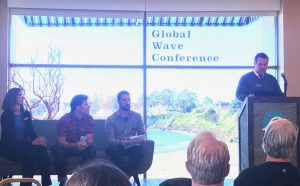 The Global Wave Conference encouraged using accessible, engaging messages on the problems facing our oceans. Conservation International's Dr. M Sanjayan stressed storytelling and meeting people where they are on ocean issues in a stirring keynote. Dr. George Leonard of Ocean Conservancy echoed this idea during his plastic pollution talk: ocean plastics are a people issue, he explained, and behavior change must be encouraged alongside other measures. Blue Mind's Dr. Wallace Nichols emphasized creating emotional messages about our ocean, as a healing wonder and inspiration, to bring its protection home. The Global Wave Conference's MPA-focused speakers also touched on making ocean protection resonate for different groups.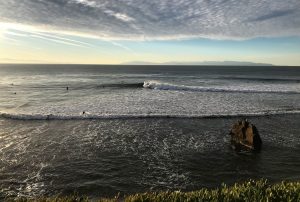 MPAs must win over the public, and the Global Wave Conference offered advice for success. Dr. Rikki Ericksen of the California Marine Sanctuary Foundation shared powerful lessons from California's MPA system, including that advocates must know their audience, target their messaging and find interesting ways to share their projects. She called for campaigns to embrace optimism as a source of power. WILDCOAST's Serge Dedina and Save the Waves' Nick Mucha highlighted reaching local communities and embracing collaboration as a way forward. As our own Dr. Hameed offered MPA direction with GLORES, she also stressed the importance of building partnerships.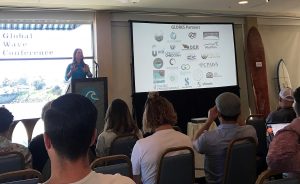 Dr. Hameed described how GLORES can fundamentally improve ocean protection. Citing the Atlas of Marine Protection, she showed that with only 2% of the global ocean strongly protected, we need a strategic network of effective MPAs to safeguard marine life. She also explained how GLORES aligns international marine conservation goals with science-based standards and incentives for success. Dr. Hameed concluded with GLORES emphasis on collaboration: over 20 environmental organizations and businesses, 15 acclaimed conservation photographers, and the best minds in marine science have partnered with the initiative. We are always looking to build new partnerships to achieve effective protections for life in the sea!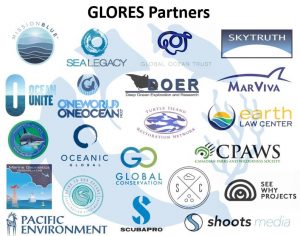 At the Global Wave Conference, we saw ocean innovation in action, created new connections and left more empowered to fight for effective MPAs worldwide. We were honored to be part of such an impactful, forward-thinking event, and cannot wait to see its ideas take root. If the conference itself is any indication, we can look forward to a wave of awesome blue energy breaking soon!
Feature Image: Dr. Hameed presents the scientific criteria for becoming a Global Ocean Refuge.