GLORES Partner Spotlight: Dr. Sara Maxwell
This week, we are excited to shine the Global Ocean Refuge System (GLORES) Partner Spotlight on Dr. Sara Maxwell, a member of our esteemed GLORES Science Council!
Dr. Sara Maxwell is an Assistant Professor in the Department of Biological Sciences at Old Dominion University where she leads the Marine Sustainability Ecology Lab. Her research focuses on the development of science-based solutions to conservation and management issues in the ocean, and her expertise is in the application of spatial tools, such as satellite tracking and oceanographic modeling.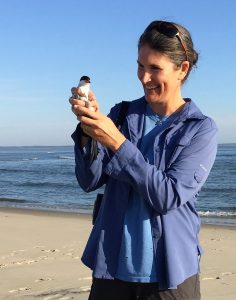 Dr. Maxwell uses spatial tools to better understand the distribution of large marine predators, how these predators interact with ocean processes, and how this knowledge can be applied to managing predator populations, human activities and ocean resources. Through her research, she aims to fulfill three goals: (1) conduct innovative science that is applied to conservation and management issues, (2) build knowledge and capacity in underdeveloped regions of the world, and (3) use research as a tool for teaching and engaging students.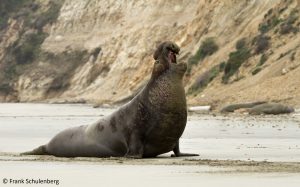 Dr. Maxwell was a Postdoctoral Scholar at Stanford University's Hopkins Marine Laboratory under Dr. Larry Crowder and is a Marine Conservation Institute Research Fellow, in addition to her role on the GLORES Science Council. She has received the Alfred P. Sloan Fellowship in Ocean Sciences, which is awarded to early career scientists in 'recognition of distinguished performance and a unique potential to make substantial contributions to their field'.
We asked Dr. Maxwell why she joined the GLORES Science Council:
"The idea behind GLORES – to create incentives for truly protected areas – is an excellent one that has the potential to change the dynamic of how marine protected areas are managed around the world. Having worked for and with Marine Conservation Institute for many years, I know the commitment of the organization to using science as a basis for protection, and I knew that GLORES would do the same. Being a part of the Science Council has been exciting and fun, and I am pleased at the progress already made."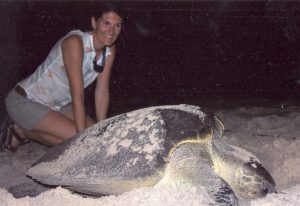 To learn more about Dr. Sara Maxwell's work, please explore her profile, publications, and Google Scholar page. Do you know outstanding blue parks that deserve global recognition? Nominate them for the 2018 Global Ocean Refuge Awards!