Celebrate Blue Parks: Submit Your GLORES Nominations Today!
Our Global Ocean Refuge System (GLORES) wants your blue park nominations by March 31! GLORES is a unique award program that improves ocean protection through celebrating exemplary marine protected areas (MPAs). With its awards, GLORES addresses a pressing issue: global marine protection efforts are not keeping pace with threats to ocean wildlife. Many MPAs do not protect biodiversity because they're poorly designed or poorly managed; this recognition program shows ineffective MPAs a better way forward. GLORES goal is to encourage strong protection for 30% of the ocean by 2030, and it is off to a strong start.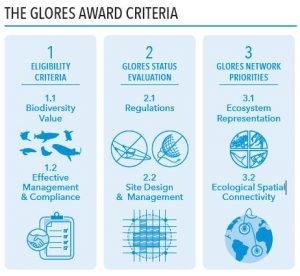 We announced the first Global Ocean Refuges last September at the 4th International Marine Protected Area Congress. These award winners earned GLORES Platinum recognition for their outstanding commitment to ocean protection: Papahānaumokuākea Marine National Monument (USA), Tubbataha Reefs Natural Park (The Philippines), and Malpelo Fauna & Flora Sanctuary (Colombia). Platinum Global Ocean Refuges set high standards for MPAs, as they strongly protect marine wildlife, involve local communities in management and exclude industrial fishing. We are ramping up to award an even larger class of Global Ocean Refuges this fall.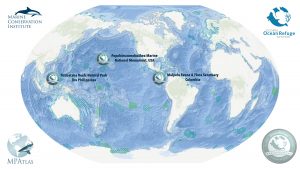 We need your help to find more MPAs that deserve worldwide recognition. You can explore the nomination process at: https://globaloceanrefuge.org/nominate. It is a straightforward form, based on the GLORES criteria, that just takes around 20 minutes to complete. If you are connected to an MPA's managers or partners, please share this exciting opportunity. A core part of GLORES is celebrating the managers, governments, and NGO partners that make effective marine protection possible, and we want to support more of these unsung ocean heroes.
GLORES will only be successful through collaboration. We want to support each Global Ocean Refuge, and we need a diverse global network to make these efforts successful. Your GLORES nominations give you a voice in shaping this critically important initiative. Let's make waves to save our ocean's wildest places!
Feature Image: From GLORES Nomination Video, footage by SeaLegacy