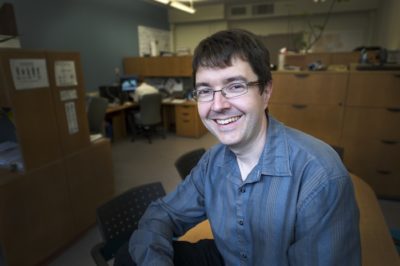 GLORES Partner Spotlight: Dr. Rodolphe Devillers
This week, we are excited to shine the Global Ocean Refuge System (GLORES) Partner Spotlight on Dr. Rodolphe Devillers, a member of our esteemed GLORES Science Council!
Dr. Devillers is Professor of Geography at Memorial University, leading the Marine Geomatics Research Lab. He specializes in geographic methods to support marine conservation, fisheries, and ocean management.
Dr. Devillers' work has focused on mapping sensitive deep-sea ecosystems, benthic habitats inside marine protected areas (MPAs) and other important habitats for species at risk. He also researches MPA network design and methods of assessing MPA effectiveness. In the past decade, Dr. Devillers worked in collaboration with the Department of Fisheries and Oceans Canada and several environmental non-profit organizations to provide scientific advice for marine conservation in Canada and around the world.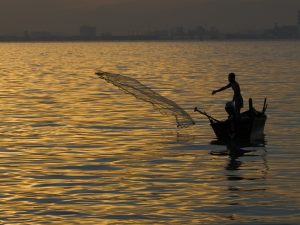 We asked Dr. Devillers why he joined the GLORES Science Council:
"I joined GLORES in 2014, participating in an early GLORES workshop in Glasgow, Scotland. I decided to be involved as I believe this initiative can play a critical role in ensuring marine protected areas (MPAs) fulfill their conservation role: to protect marine ecosystems. We currently see a very rapid increase in the number of MPAs around the world and the percentage of our oceans that are protected. This growth is encouraging! But we also realize that quantity does not necessarily equal quality: all MPAs are not made equal, and too many are merely paper parks that don't actually protect ocean wildlife. GLORES ensures that its award-winners meet scientific criteria for efficacy, bringing the focus back to MPA quality. It was great to see the Global Ocean Refuge System launch last year and I look forward to seeing it grow with the support of scientists like me."
You can learn more about Dr. Devillers work on his Memorial University of Newfoundland and Marine Geomatics Research Lab profiles. Check out this new video, courtesy of our friends at Shoots Media, on the current Global Ocean Refuges.