GLORES Partner Spotlight: Dr. Laurence McCook
This week, we are excited to shine the Global Ocean Refuge System (GLORES) Partner Spotlight on Dr. Laurence McCook, a member of our esteemed GLORES Science Council!
Dr. Laurence McCook works in science-based management and conservation of marine ecosystems, especially coral reefs. He is Senior Advisor to the Marine Program of Conservation International Indonesia and holds a "President's International Visiting Professorial Fellowship" from the Chinese Academy of Sciences, working at the South China Sea Institute of Oceanology (SCSIO). He is also a Partner Investigator in the ARC Centre of Excellence for Coral Reef Studies at James Cook University in Australia, adjunct Associate Professor at the University of Queensland, and Visiting Professor at Hasanuddin University in Indonesia.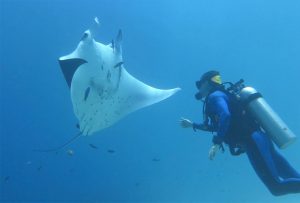 From 2003 to 2014, Dr. McCook worked for the Great Barrier Reef Marine Park Authority, focusing on the scientific basis and effectiveness of reef management. His current work in China aims to strengthen connections between science and management for China's threatened coral reefs and improve tropical marine habitat management. Dr. McCook has more than 30 years' of international experience, including with coral reefs in Australia, Indonesia and the "Coral Triangle", as well as in temperate ecosystems.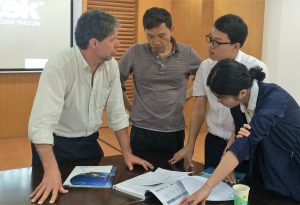 Dr. McCook has worked with governments and groups in diverse academic, NGO and industry sectors, as well as with international bodies like the United Nations Environment Program. He has over 67 peer-reviewed, scientific research papers in international journals, with more than 8,400 citations. Dr. McCook is renowned for his "big-picture" perspective, which integrates rigorous critique of accepted ideas with a determinedly constructive approach; in both science and conservation management, Dr. McCook focuses on finding solutions. A hallmark of his work is a "heart and head" approach that combines his scientific perspective with his passion for nature and the people who depend on it.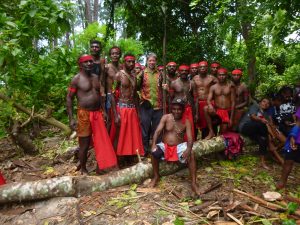 We asked Dr. McCook why he joined the GLORES Science Council:
"My interest in the GLORES initiative stems from conversations with Dr. Elliot Norse, one of my lifelong heroes and a treasured mentor. Elliot and I were both coming to the conclusion that we need to find levers to generate a step-up in the rate and effectiveness of marine protected areas globally. So, when Marine Conservation Institute asked me to contribute to the GLORES Science Council, I jumped at the opportunity."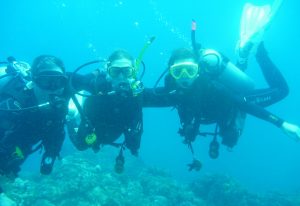 Please visit CI Indonesia to learn more about Dr. McCook's work and explore their Bird's Head Seascape project to see why he considers its indigenous stewards among his personal heroes. You can learn more about his accomplishments through his Pew Fellowship profile.
We're launching our GLORES Accelerator program to help new MPAs achieve better conservation results. For a limited time, when you support this project, we'll double your impact!