GLORES Partner Spotlight: Dr. Ratana Chuenpagdee and Too Big To Ignore
This week, we are excited to shine the Global Ocean Refuge System (GLORES) Partner Spotlight on Dr. Ratana Chuenpagdee, a member of our esteemed GLORES Science Council, and her project, Too Big To Ignore!
Dr. Ratana Chuenpagdee is a professor in the Department of Geography at Memorial University of Newfoundland in St. John's, Canada. She held the Canada Research Chair in Natural Resource Sustainability and Community Development at Memorial University from 2006-2016. Her research emphasizes interdisciplinary approaches to coastal, fisheries, and ocean governance, focusing on small-scale fisheries, marine protected areas, community-based management, and food security. Dr. Chuenpagdee is a project director of the Too Big To Ignore Global Partnership for Small-scale Fisheries Research and one of the editors of the 2017 book, 'The Small-Scale Fisheries Guidelines: Global Implementation'.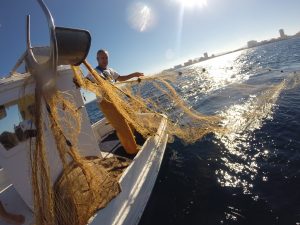 Established in 2012, the Too Big To Ignore (TBTI) partnership addresses the marginalization of small-scale fisheries in national and international policies and develops research and governance capacity to address global fisheries challenges. The partnership examines small-scale fisheries in local and national contexts and reveals nuances that had been previously overlooked. One of the main goals of TBTI is to engage the wider non-academic community, including fisheries organizations and policymakers and convey the importance of small-scale fisheries, how they contribute to society, and how vulnerable they are to global change.
We asked Dr. Chuenpagdee why TBTI became a Global Ocean Refuge System partner:
"Small-scale fisheries occur in all types of waters – coastal areas and open seas, rivers and streams, lake and lagoons, where they contribute to society in many ways, including income, food security, sense of place, and ecological knowledge. Working with researchers and practitioners in partnership with fishers' associations, community-based organizations, governments, and environmental groups such as Marine Conservation Institute, TBTI examines small-scale fisheries in local, national and global contexts."
"Through collaboration with initiatives like the Global Ocean Refuge System, Too Big To Ignore is able to identify key concerns affecting small-scale fisheries, stimulate a concerted research effort to address them, and direct policy attention to this vital sector in order to raise its profile."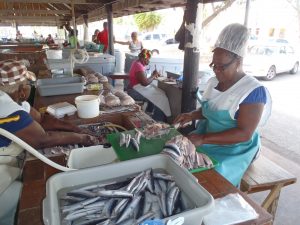 You can learn more about Dr. Chuenpagdee's work on her Memorial University of Newfoundland profile and through Too Big To Ignore. Follow @savingoceans on Twitter to stay current on all things GLORES!